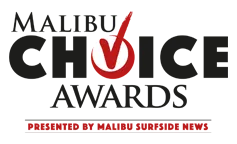 Voted BEST Chiropractic
& Wellness In Malibu
4 YEARS IN A ROW

Chiropractic Created For You
Welcome to our practice! We hope that you will find this website helpful in learning more about our office, our chiropractic care, and how chiropractic care can improve your quality of life.
Dr. Ron Maugeri has been practicing chiropractic for over 36 years, and 12 of those years have been with his practice in Malibu, CA. His passion for chiropractic ignited when he was in college and suffered a sports injury during a long jumping event for track and field. After many failed attempts with his doctor and physical therapist, it was ultimately a chiropractor who successfully treated his injury. Since then, Dr. Maugeri has made it his mission to help people feel better and function at their best with long lasting results. Dr. Maugeri sees many symptoms come into Malibu Wellness, but the most common ones he sees are neck pain, sport injuries (surfing, hiking, running, team sports, etc.), vertigo, headaches, shoulder pain, foot pain, knee pain, ankle pain, and hip pain. He also offers a variety of treatments to suit the unique needs of each patient. Such treatments include spinal adjustments, massage therapy, pulsed electro-magnetic field therapy, acupuncture, and physical therapy. Dr. Maugeri has been voted Malibu's best chiropractor and massage therapist for the past 4 years. And, impressively, he is also the official USA Surf Team chiropractor as well as treated a few Philadelphia Eagles players (when he practiced in PA).
Upon your initial examination, we will discuss with you our findings and what they mean. We will create a custom treatment plan to get you to where you want to be, whether that means less pain, better performance, or just better overall health.
We take great pride in the high-level care we deliver on a daily basis. Feel free to browse through our website to view more information about our practice, patient reviews, and the services we provide. Please contact us if you have any questions--we'd love to hear from you!