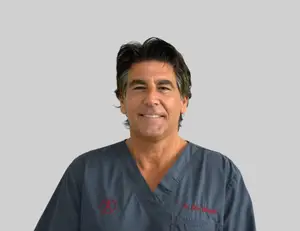 Dr. Ron Maugeri


Clinic Director/Chiropractor
Dr. Ron Maugeri known as "Doc Ron" is the founder and owner of Malibu Chiropractic and Wellness. He is best known for his accurate diagnosis and getting his patients out of pain and back on their feet in a rapid fashion for the past 30 years. Dr. Maugeri went to "The Harvard" of chiropractic school know as National Chiropractic College in Lombard, Illinois. His caring attitude and great bedside manners earned Dr. Maugeri "The Best Chiropractor in Malibu" voted by Malibu residents. He was also the Director of Health and Nutrition at Equinox Fitness Clubs in NYC. He treats a wide variety of health issues, including pain management, sports medicine, orthopedic issues and postural problems.
---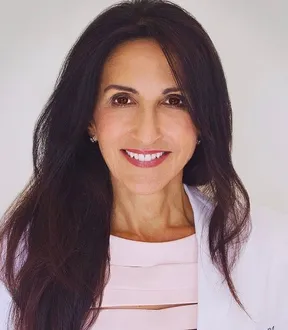 Dr. Evelyne Leone

Dr. Evelyne, the founder of the Institute of Conscious Health, is board certified in Regenerative, Functional and Nutritional Medicine by the American Academy of Anti Aging Medicine and the Metabolic Medical Institute. She is a graduate physician from Nova Southeastern University and did her clinical training at the Cleveland Clinic. Dr. Evelyne also holds certifications in Brain Fitness, Ayurvedic Medicine, Yoga, and Reiki.
At the forefront of Anti Aging Medicine and Hormone therapy, Dr. Evelyne is supporting her patients to create their own Vibrant Health by increasing Vitality, decreasing susceptibility to illness, and develop awareness of the connection between body and mind.
Her integrated model of medicine can stop disease before it starts, and prevent the negative effects of aging. She has helped patients overcome a wide range of issues and chronic diseases from migraines, sleep disturbances, fatigue, digestive problems, eczema, autoimmune disorders, and prevent severe diseases of the cardiovascular, immune, and respiratory systems.
Her work as a physician who integrates body, mind, and spirit has lead her to collaborate with conscious leading teachers in spiritual psychology. She is offering group teachings focusing on preventing disease and building stress resistance. She also guides participants to the self healing and regenerative power of the body through scientific understanding, and through the direct experience of breathing/meditative practices.
---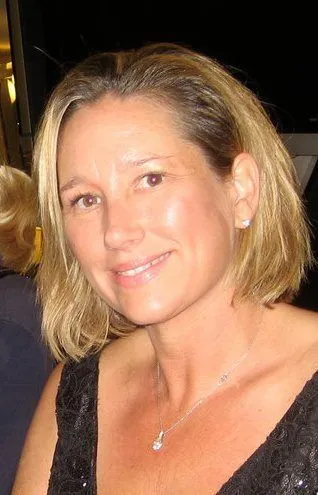 Debbie Dempsey, MTOM, L.Ac., Dipl. Ac. & CH, ACN
Debbie Dempsey is a California state licensed acupuncturist, herbalist & applied clinical nutritionist. She studied Exercise Physiology at SDSU and received her masters from Yo San University of Traditional Chinese Medicine in 2000. She has had flourishing private practices in Los Angeles & Santa Monica before joining the team at Malibu Wellness Center. Debbie is a professional member of the International Foundation for Nutrition & Health, as well as a doctoral candidate at the Pacific College of Oriental Medicine.

Debbie is passionate about helping patients on their journey to health & wellness. She combines acupuncture, cupping, laser, whole food nutrition & herbal medicine to treat root causes to heal, prevent disease & achieve optimal health. She also uses NES Bioenergetic scanning to help patients heal on a deeper level physically, energetically & emotionally.

Some of her specialties include pain management, allergy elimination, hormonal balancing, fertility, healthy aging, autoimmune disorders, environmental medicine and stress management.. She is certified in cosmetic acupuncture, functional blood chemistry, functional endocrinology, health & wellness coaching, NADA, Purification, Blood Sugar Balancing, Detoxification & Gut flora balancing.
Acupuncture
Electro-stim
Neurostim
Cupping
Gua-Sha or Skin scraping
Essential oils
Herbal Medicine
NES Bioenergetic Field Scan
PEMF
Functional Blood chemistry analysis
Cyres, Cell Science/Alcat Labs:
Food sensitivity & allergy testing
Genetic & Methyl Detox Profiles
BrainSpan testing & analysis
Spectra Cell: Micronutrient testing
GI-Mapping
Trace Elements Hair Tissue Mineral & toxic heavy metal Analysis


---
Dana Zappala DC
Chiropractor/N.E.T.

With over 20 years as a health care practitioner, my unique approach embraces the *Neuro Emotional Technique (NET)*.

The Neuro Emotional Technique (NET) is a methodology used to normalize unresolved physical and/or behavioral patterns that have become "locked" in your body. NET practitioners are trained to assist the body's own healing process by identifying and eliminating our unresolved NEC's (Neuro Emotional Complexes - "locked emotional responses"). With your help, NET practitioners quickly find the origin of your NEC and using a gentle correction, "unlock" the NEC. When this happens, your nervous system works better, which allows your body to naturally return to a more balanced state.

How does NET Work? We feel different emotions in different parts of our bodies in different ways. The ancient acupuncturists correlated different emotions with the different organ meridians in our bodies. For example, fear is associated with the kidney, anger is associated with the liver, etc.

Building on this principle, NET practitioners use muscle testing, body reflex points and semantic reactions to assist and guide you to recall the specific emotion associated with your NEC and also to identify when it first occurred. Using this deductive process, the NET practitioner engages a specific neuro-emotional pattern, much as a computer operator engages a specific program on a computer screen.

While you mentally hold the emotional memory of when the NEC first took place, your body's physiology temporarily returns to a pattern similar to the original event. At this point, the NET practitioner can assist you in eliminating the NEC through a safe and quick physical correction. This simple intervention allows your body to extinguish the original emotionally-laden conditioned response. It is now possible for your body to respond in a healthier way.

NET seeks to normalize neurological imbalances using a physical correction. NET removes the blocks to the body's natural healing process, allowing it to repair itself. It is important to realize that these corrections don't make life's problems go away. However, a person with a balanced nervous system can usually deal with life's problems more effectively.

Dr. Dana Zappala is a leading Los Angeles chiropractor for Neuro Emotional Technique.

---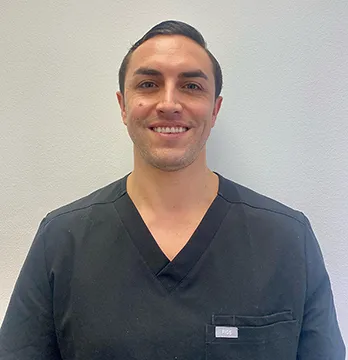 Dr. Joseph Valdez
Chiropractor
Dr. Joseph Valdez "Dr. Joe" graduated from Southern California University of Health Sciences - Formerly known as Los Angeles College of Chiropractic - with a Doctorate of Chiropractic degree in the Honor Roll Sports Medicine Program. He holds a Bachelors of Science in Exercise Physiology from California State University Chico, CSCS Certified Strength and Conditioning Coach Certification, Certified Personal Trainer Certification, and is an ART Active Release Technique provider. Dr. Joe has experience working with a wide range of conditions including sports injuries. He has always lived an active lifestyle and believes that staying active is a major factor in maintaining optimal health. He is a former collegiate athlete that played football and dealt with a number of injuries throughout his athletic career. He found that the only way to effectively manage them was through Chiropractic care. His goal is to combine his knowledge in exercise, the human body, and Chiropractic with his passion for helping people, and is proud to say that he has chosen a career that combines everything he loves.